Dry Needling is HOT!  It's one of our most popular services offered at Back In Balance.Dry Needling is a technique used to reduce and eliminate those pesky knots and trigger points that can live in your muscles.  
It is a technique used by Physical Therapists to break up adhesions and trigger points to reduce muscle spasms, inflammation, pain and increases the range of motion and tissue healing.  During a treatment, the therapist will insert a thin filiform needle into a muscle at certain points in the body.  The needle is gently stimulated, the muscle will twitch and then relaxes as a result.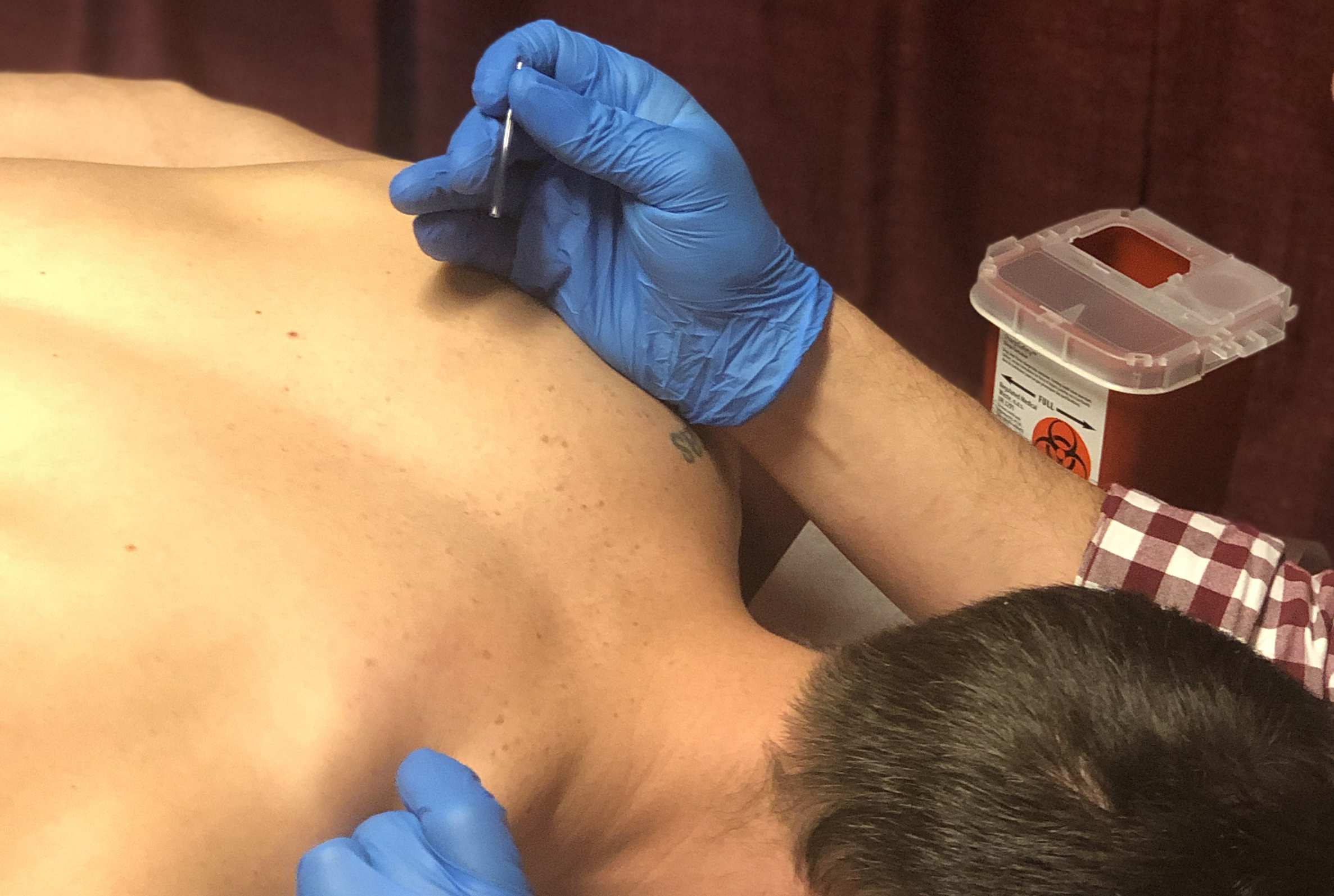 What conditions can dry needling help?
Dry Needling can be used for low back pain, hip pain, knee pain, shoulder pain, plantar fasciitis, tennis elbow, pulled hamstring, rotator cuff injuries, sciatica, headaches and more!