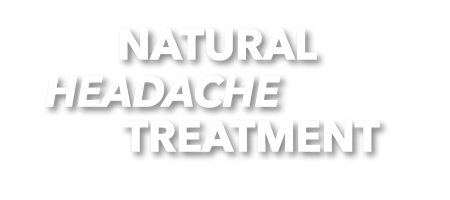 Headache Relief - the Natural Solution
Headache or Migraine Pain? Find relief and a Natural Solution for your Headache with your Asheville Chiropractor
If you suffering with Headaches or Migraines we can help! Dr. Lindsey is your Asheville, NC Chiropractor has been helping children and adults get relief from headache symptoms for years. In fact, she works with many local Medical Doctors to help alleviate and reduce the symptoms of migraines, tension-type and cervicogenic headaches. Dr. Lindsey will help you find the cause of your headache, which can be related to the cervical spine, lack of curve in the spine, diet, stress, hormonal or genetic. Dr. Lindsey will thoroughly evaluate your condition to find the root cause of your headaches and help you eliminate them. Dr. Lindsey will also work in conjunction with your MD to assure that you are getting the best possible care. If you or anyone you know is suffering from headaches call Dr. Lindsey at 828-274-9799 and find out how to eliminate headaches naturally.
The ONLY Chiropractic & Physical Therapy Integrated Office in Asheville!
Call at 828-274-9799 and let us help you get your ZEST back!
Headaches are one of the most common reasons for visiting the doctor. There are many types and causes of headaches. Muscle tension headaches and migraine headaches are by far the most common types of headaches.  Sinus infections and high blood pressure can also lead to headaches. Regardless of the cause, if you have a headache, you want it to end. Fast!
This has produced a huge market for medications that cover up the symptoms of headaches. Powerful drugs can numb your nervous system so the pain doesn't register. While these approaches may be convenient, they can cause adverse effects and kidney or liver damage. Worse, they don't correct the underlying cause of the headache.
Headaches are rarely a sign of immediately serious or life threatening health problems. Some headaches are so painful, however, that it may seem that something is very wrong inside the head. A person may present to the medical doctor seeking an explanation of the cause of the headache. Many medical doctors order expensive tests such as MRI or CT scans of the brain to try to visualize the cause of the headache. Typically, only one in 11,200 patients with a headache have a problem that shows up on these types of tests. It is surprising, then, to note that between one-quarter to one-third of headache sufferers have had a CT or MRI scan. Most often the doctor and/or patient are searching for answers in the wrong direction.
Headache is a very common condition in patients with chiropractic problems. A cause of headaches can be from spinal bones in the neck that aren't supporting your head properly. This can affect nerves, muscles and even the blood supply to your head. Research has shown that the most common types of headaches respond well to chiropractic care. The vast majority of even the most severe headaches are relieved when spinal subluxations (spinal joints that are out of alignment, don't move well and also irritate the nerves) and jaw problems are corrected. The effects that these types of problems have on the nerves, often results in pain in the head.
Chiropractic doctors locate areas of the spine that aren't moving properly. They notice spinal curves. They look at your posture and your ability to turn and bend. The chiropractor is also trained to recognize the signs of rare problems that may require immediate medical attention.
If you're a good chiropractic candidate, you're care will consist of a schedule of chiropractic adjustments. These help normalize spinal functi
The muscles, ligaments and fascia need to be addressed along with the bones when we are making correction. It is for this reason that the Doctors in our office utilize soft tissue techniques, Instrument Assisted Soft Tissue Mobilization (IASTM) and Trigger Point Therapy, along with the adjustments.  These techniques help to release tension and "knots" that build up in the tissue around the injured site.
Are you ready to live without headaches?
Request your free consultation today!