Meet Dr. Lindsey & The team
The team at Back in Balance is here to help you live a pain-free life.
Asheville Chiropractor Dr. Nicole D. Lindsey specializes in natural health care and spinal correction. Dr. Nicole takes the whole body approach when treating patient's and she helps you discover the cause of your health problems. Dr. Lindsey and her team will guide you back into balance with the use of chiropractic, massage, physical therapy, vitamins, weight loss and nutritional advice. Back In Balance is Asheville's first Chiropractic and Physical Therapy Integrated Office!
Meet The Back In Balance Team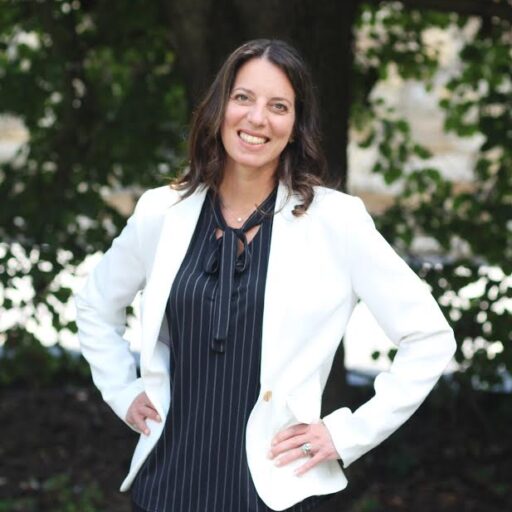 Dr. Nicole D. Lindsey attended undergraduate college at Trenton State in NJ. She then went on to receive a Bachelors of Biology degree with a concentration in wellness and nutrition. After experiencing the health benefits of chiropractic care Dr. Nicole then went on to attend Life University, where she graduated with honors with her Doctor of Chiropractic Degree. While studying chiropractic, Dr. Nicole concurrently studied for a B.S in Nutrition. Dr. Nicole also holds advanced certification in Myofascial Triggerpoint Therapy and soft tissue pain management and is certified to conduct and interrupt Neuroconductivevelocity (NCV) testing. In addition, she has further studied functional medicine, anti-aging medicine, whiplash injuries, non-spinal decompression and managing disc injuries and effectively managing headaches disorders. Dr. Nicole has been living and practicing in South Asheville since 2001.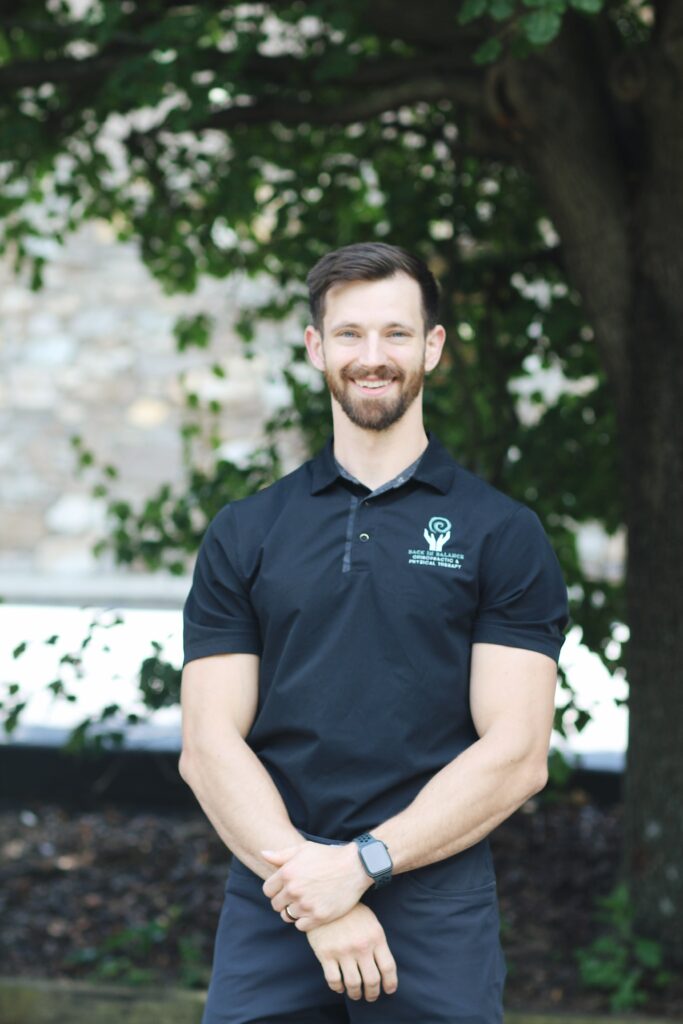 Dr. Bryan Gennett received his undergraduate degree in Exercise Science from Bellarmine University in Louisville, Kentucky. Dr. Gennett then went on to Palmer College of Chiropractic where he received his Doctorate of Chiropractic in 2015. He is state and nationally board certified in Parts I, II, III, IV, and Physical Therapy. He has also received advanced training as a Certified Chiropractic Sports Physician, Graston Technique, and Class 4 Laser. Dr. Gennett was first introduced to chiropractic while at Bellarmine University. He has been living in Asheville since joining the Back in Balance team.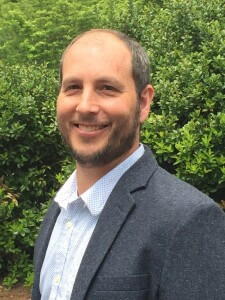 James, a native of the south, was born in Tifton, Georgia. James attended Clemson University and received a Bachelors Degree in Health Science and Biology. He then attended Western Carolina University and graduated in 1999 with a Masters in Physical Therapy. James has worked in the Asheville area in various physical therapy settings for the past 15 years. Most recently, James served as Rehab Director for Rehab Care Group. James rehabilitates all ages and various health conditions, however, he takes a special interest in geriatric care and orthopedics. James has advanced training on balance and coordination, Kineseotaping, Myofascial Trigger Point Release, and Dry Needling.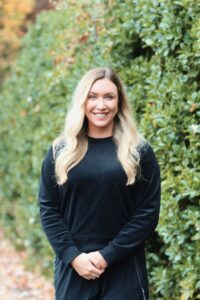 DR. McKenzie kerner, D.C.
Dr. McKenzie grew up in Oklahoma City, Oklahoma and attended The University of Oklahoma where she earned her bachelor's degree in Personal Health. She continued her education at Cleveland University - Kansas City where she earned her Doctorate of Chiropractic degree. Growing up dancing competitively and later professionally for the NBA (go Thunder!) gave her a passion for movement. This was only strengthened throughout her professional education where she honed in on movement patterns and how they relate to not only injury prevention, but rehabilitation as well. Dr. McKenzie has specialized training in treating pregnant women and is looking forward to serving the pre- and post- natal communities in Asheville. When not at work, you can find her exploring Asheville's restaurants, breweries, and hiking trails with her husband, Richard, and their 5 year old German Shepard, Sarge.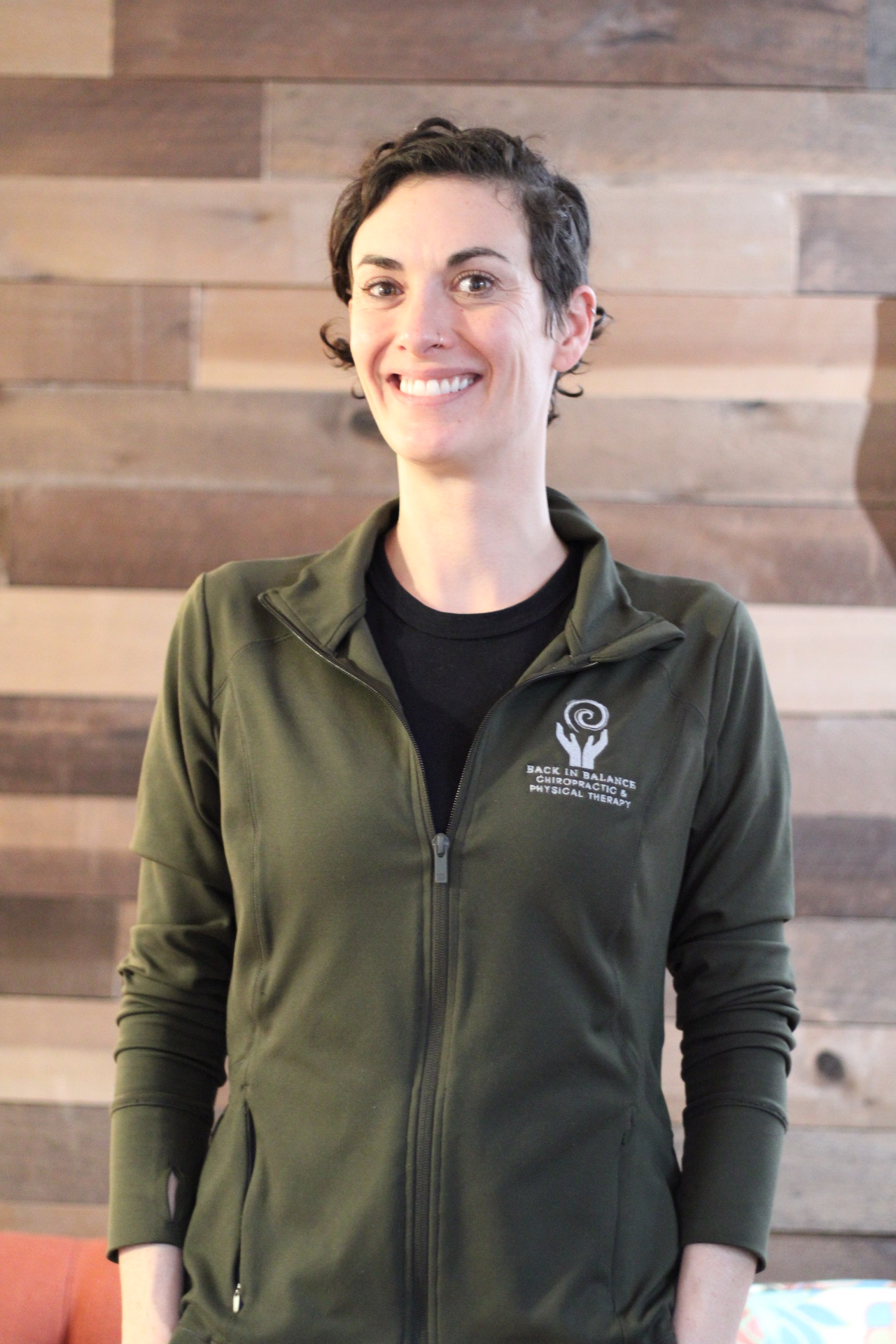 ERICA DAUTEL, Chiropractic Assistant
Erica is our Tech CA that helps patients through our therapies and modalities. When not at Back in Balance, she spends her days running, hiking, camping, reading, traveling, and being the Board of Director for a consent based non-profit!
SHANNON HESTER, Front Desk Assistant
At Back in Balance, Shannon works on both the Front Desk and Tech CA side of things! She is currently working on obtaining her medical assistant certification. Outside of the office, she practices astrology and enjoys fashion, makeup, collecting comics, antiquing, and volunteering with a local cat rescue!
EMILY, Chiropractic Assistant
Emily is has over ten years of front desk and reception experience and is seeking her medical assistant certification. She has a dog named Jimmy who is a Husky/ German Shepard mix! When not at Back in Balance, you can find her camping, hiking, and doing yoga!
EMILY, Front Desk Assistant
Emily is one of our amazing front desk assistants at Back in Balance! When not in the office, she enjoys shopping, thrifting, cycling, running, walks with her puppy Chloe, and going downtown with friends!
MARLO BERTOZZI, Marketing CA
Marlo is a California native who moved to Asheville in early 2020 after road tripping around the United States. She has a Bachelors Degree of Science in Business Management, with a focus in marketing and communications. Through working at Back in Balance, she has discovered how chiropractic care is about more than just pain management, but a truly integral part of overall health and well being.