Adjustments and Insomnia!
How chiropractic care can help lead to a better night's sleep…
We all know that sleep is essential for the human body to develop and function healthily.  A recent paper published in the Journal of Sleep Medicine & Disorders suggests that some insomnia cases could actually be caused by complex chemical interactions in the brain resulting from subluxation.  A subluxation causes interference with the nervous system the major controller of all function in the body. Luckily, chiropractic adjustments can tremendously help correct these subluxations!
By addressing the subluxation,
adjustments
help correct the brain's dopamine and serotonin levels. This then provides potential relief from insomnia. Adjustments also address insomnia by improving other aspects of nervous system functioning, such as heart rate variability.
Along with adjustments, other treatments and lifestyle interventions may promote healthy sleep including reducing caffeine and sugar intake and adding stress management techniques, such as exercise or yoga.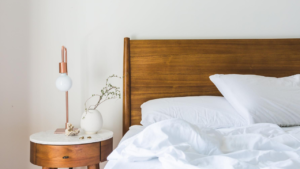 About Us
Asheville Chiropractors Dr. Nicole Lindsey and Dr. Brian Gennett specialize in natural health care and spinal correction. The Doctors take the whole body approach when treating patient's and help you discover the cause of your health problems. Dr. Nicole and Dr. Bryan help many people with gluten and gut disorders and will guide you back into balance with the use of chiropractic, massage, physical therapy, vitamins, weight loss and nutritional advice.