This e-book will walk you through all you need to know to practice your spinal hygiene at home! There are detailed written/video instructions for each exercise, as well as a 4-minute follow along on page 9! It is best to practice these any days that you are not coming in. Let us know if you have any questions!
SPINAL HYGIENE EBOOK by Nicole D Lindsey
See what other patients have to say about the Spinal Hygiene Kit!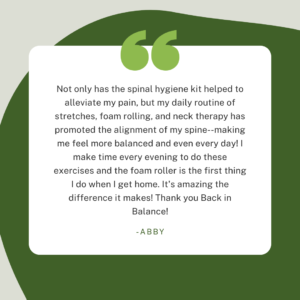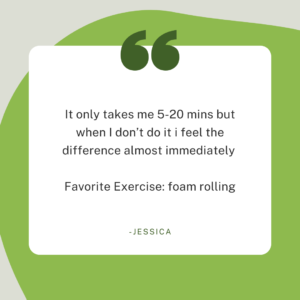 If you're looking for more exercises to do at home, check out our EXERCISE LIBRARY!
And for a deeper dive on foam rolling, click HERE!